While our city falls apart the President of the Board of Aldermen Lewis Reed continues to promote the status quo via "aldermanic courtesy". This is why Lewis Reed has to go…
While our city falls apart the President of the Board of Aldermen Lewis Reed continues to promote the status quo via "aldermanic courtesy". This is why Lewis Reed has to go…
---
While our city falls apart the President of the Board of Aldermen Lewis Reed continues to promote the status quo via "aldermanic courtesy". This is why Lewis Reed has to go,
"That's thanks to a troubling little concept called "aldermanic courtesy." Yes, we're one city, and not a big one at that. But each alderman or woman is treated as the king of their own little fiefdom. If they want to give away tax dollars, or close a street, or a take their marching orders from a developer, everyone is supposed to defer to them — never mind what's good for the city as a whole. "Courtesy" means everyone else vote "aye" on even the dumbest plans.
That's one reason it's taken an outside group of rabble-rousers, Team TIF, to challenge the city's penchant for blindly giving away tax dollars to developers. For the most part, our representatives vote yes on deal after deal that starves the city's coffers, simply because every alderman wants to bring development to their wards — and the others can't afford to get on the bad side of their sponsoring colleague by voting no.
In this set-up, critical thinking isn't just frowned upon; it's punished. Numerous aldermen and women note that the president of the Board of Aldermen, Lewis Reed, tends to assign two types of members to important committees: Those who favor the status quo and clueless newbies. If the clueless newbies grow up, and start to question the way things are, they rapidly find themselves reassigned to Siberia. The only way to get any power at City Hall, apparently, is to march in step."
Alderman's Dick Move Reveals a Big Problem at City Hall — Aldermanic Courtesy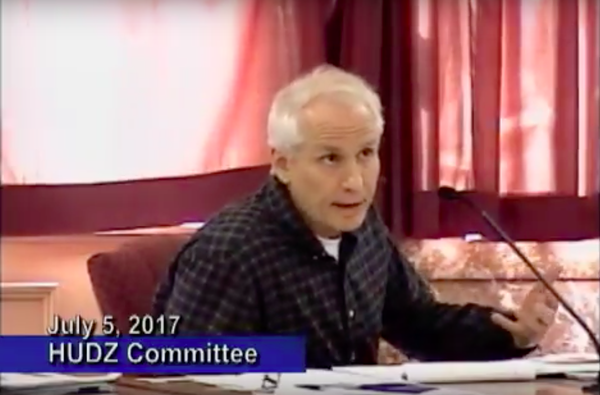 Last Wednesday, at City Hall, Alderman Joe Roddy called a colleague to the carpet — in a really unfair way. Alderwoman Christine Ingrassia was standing…
Comments
comments
---