"Urging" is not going to end violence. Its gonna take among other things…
"Urging" is not going to end violence. Its gonna take among other things…
---
"Urging" is not going to end violence. Its gonna take among other things pushing back and keeping the pressure on 1. those who create the conditions. 2 those in position to eradicate policies that increase poverty and crime 3. those who benefit/exploit our pain and suffering. The violence is a symptom, a consequence.
"If fathers don't stand up, who will stand up?" the Rev. Dr. Ronald L. Bobo
I agree. We should all take a stand… against the oppressive system, policies and exploitation imposed on us. THAT'S the conversation we need to be having.
Pastor leads men on walk on St. Louis streets urging end to violence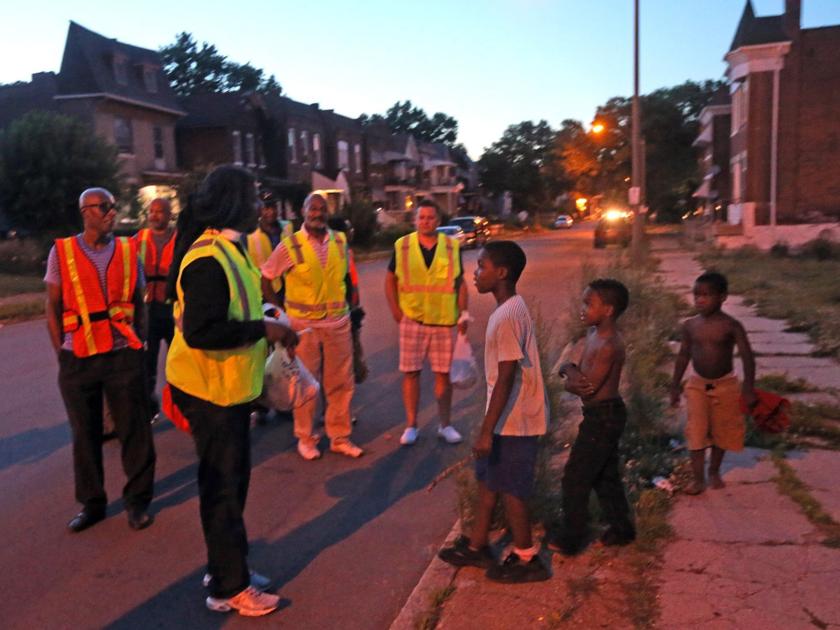 On Friday, the Rev. Kenneth McKoy and a dozen people, including University City Councilman Ron Jennings and Episcopal priest and attorney Jay Kanzler, met at West Side Missionary Baptist Church
Comments
comments
---