See how they lie and coverup… and they did this to protect a white officer who shot a black off duty officer. Imagine the lengths they go to protect white officers who kill the Mikes, Vonderrits and Carys…
See how they lie and coverup… and they did this to protect a white officer who shot a black off duty officer. Imagine the lengths they go to protect white officers who kill the Mikes, Vonderrits and Carys…
---
See how they lie and coverup… and they did this to protect a white officer who shot a black off duty officer. Imagine the lengths they go to protect white officers who kill the Mikes, Vonderrits and Carys…
"Interim Chief Lawrence O'Toole told reporters early Thursday at Barnes-Jewish Hospital that the off-duty officer, 38, with 11 years on the force, was hit in the exchange of gunfire between the men in the car and officers.
But the Post-Dispatch learned the officer was shot in a separate encounter away from the initial confrontation between the officers and suspects. The department released a statement Thursday afternoon saying O'Toole's remarks were based on "preliminary information." They confirmed that uniformed officers encountered the off-duty officer, who was armed with his department-issued weapon, and ordered him to the ground. He complied with their commands, and when the officers recognized him, they told him to get up and walk toward them.
A third officer just arriving at the scene and "fearing for his safety" fired one shot at the off-duty officer, striking him in the arm, police said. That officer is 36 , with eight years on the force.
Tate, who represents the Ethical Society of Police, wants to know why the initial information O'Toole gave differed so much from the actual events, why it took so long for the department to correct the record and what the off-duty officer did to make the white officer fearful enough to fire a shot. Tate says the off-duty officer carried his badge in his hand."
Did race play role in 'friendly fire' shooting of black off-duty St. Louis officer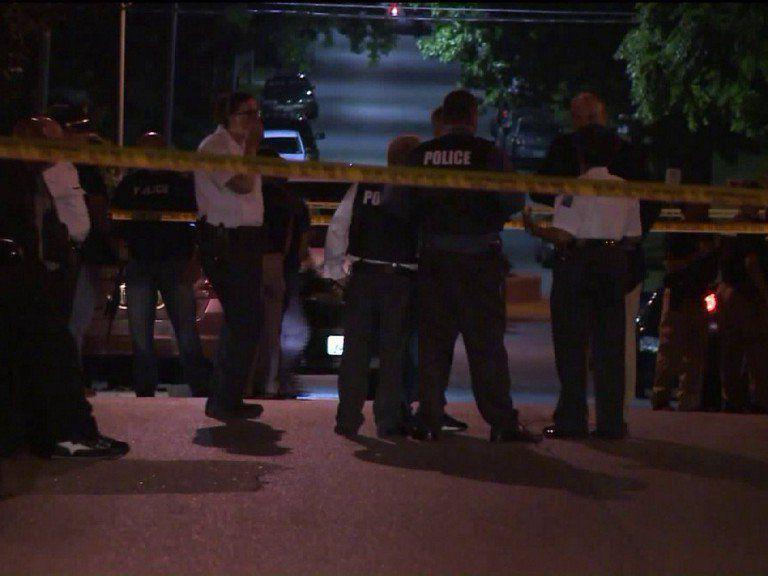 An attorney for the union representing black police officers says shooting raises questions
Comments
comments
---