But when I got to St. Louis I was shocked by what I saw…
---
Many a bubble have been bust…
"But when I got to St. Louis I was shocked by what I saw ― in our courts and in the community – and I've lived, taught, and practiced law in quite a few places. I observed deeper poverty than I saw in the Bronx; stronger and clearer racial divides than I experienced in Texas or Tennessee; and greater disregard for due process and the rights of the accused than I'd seen in nearly any place in the United States.
Yet folks around me ― at least those with whom I worked at the university and saw practicing in the courts, who were mostly white ― stepped over and around such tragedies, year after year, without much concern.
When I spoke up and out about local injustices at faculty meetings or otherwise, I was mostly seen as annoying and difficult. When I dared to confront juvenile court officials about rampant rights violations, my students and I were denied case appointments. And when I contacted the Department of Justice to report the issues, I was quickly tagged as an overreacting upstart.
So, when Mike Brown was killed by Ferguson Police officer Darren Wilson and people finally took to the streets, I felt like things had finally taken a much-needed turn. Despite the horrific and unnecessary loss of Brown's life, militarized policing that soon unfolded, and the unfortunate destruction of property that occurred in some places, people in positions of power were finally being confronted with the situation they had helped to create and perpetuate ― and been actively ignoring.
Fast-forward three years after the events in Ferguson. Very little has changed. Mostly, what has occurred officially has been window dressing, unfulfilled promises, and a whole lot more talk than action."
Years After Michael Brown's Killing, The Legal Struggle To Affirm Citizens' Rights Remains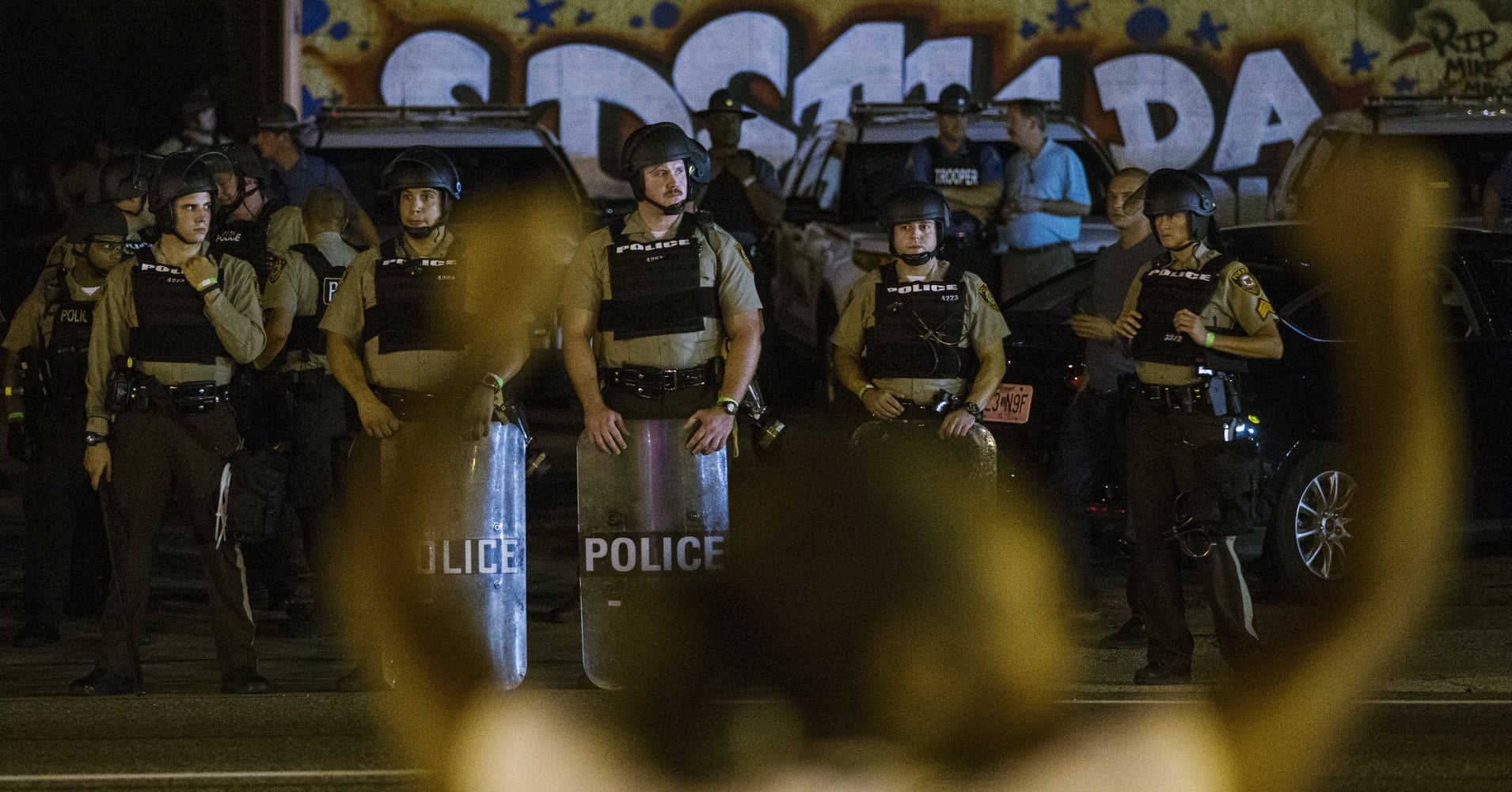 Those who thought the galvanizing ordeal would bring a tide of change are finding true police reform hard to come by.
Comments
comments
---