Don't go. Don't give her an opportunity for another photo opp. Let the news coverage of this event consist of Lyda talking to an empty room
Don't go. Don't give her an opportunity for another photo opp. Let the news coverage of this event consist of Lyda talking to an empty room
---
Don't go. Don't give her an opportunity for another photo opp. Let the news coverage of this event consist of Lyda talking to an empty room.
There should be no additional discussion with Lydia Krewson. She showed us, now it's time to show her the door, fuck waiting 4 years.
The time and energy spent marching, yelling at police and breaking windows could be put to better use formulating creative ways to pressure folks out of office.
Anthony Smith's death, the verdict and all the protest in the world means nothing if the same power structure is kept in place.
The best way to disrupt the system is pressure people out, create a revolving door, don't allow anyone to feel their job is secure. Keep them playing defense. Fight individuals, they don't have the resources of the system. Make the fight about them. Make it political, exploit the infighting between Dem and Rep, but more important between the white Democratic establishment machine and black Democrats.
That would shake shit up more than broken windows.
Mayor Krewson holding town hall meeting tonight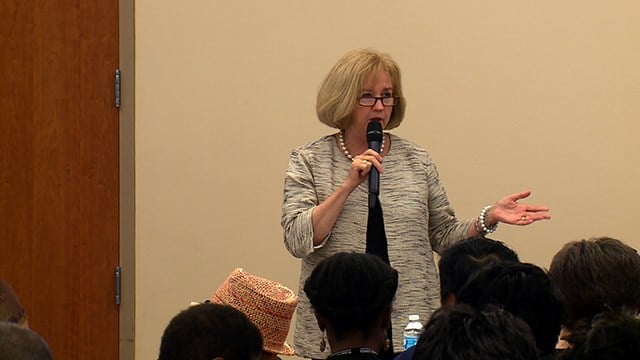 St. Louis Mayor Lyda Krewson's Tuesday town hall meeting is still scheduled to go on despite daily protests and unrest.
Comments
comments
---