"As part of the consent decree, Pagedale has agreed to repeal ordinances banning sagging pants, walking on the left side of the crosswalk, barbecuing in the front yard (unless it's a national holiday), and walking in a roadway if a sidewalk is present. Also to be repealed: ordinances banning dish antennas, basketball hoops, volleyball nets, swimming or wading pools or other recreational equipment in the front of a house."
"As part of the consent decree, Pagedale has agreed to repeal ordinances banning sagging pants, walking on the left side of the crosswalk, barbecuing in the front yard (unless it's a national holiday), and walking in a roadway if a sidewalk is present. Also to be repealed: ordinances banning dish antennas, basketball hoops, volleyball nets, swimming or wading pools or other recreational equipment in the front of a house."
---
"As part of the consent decree, Pagedale has agreed to repeal ordinances banning sagging pants, walking on the left side of the crosswalk, barbecuing in the front yard (unless it's a national holiday), and walking in a roadway if a sidewalk is present. Also to be repealed: ordinances banning dish antennas, basketball hoops, volleyball nets, swimming or wading pools or other recreational equipment in the front of a house."
Pagedale to repeal ordinances, dismiss tickets as part of class action settlement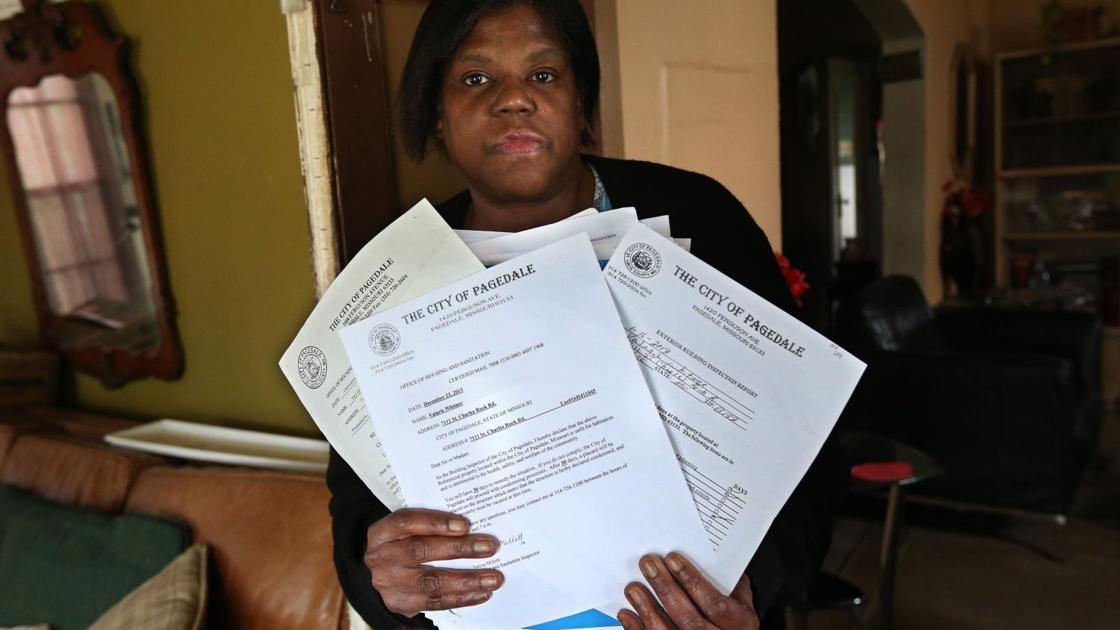 Sweeping changes include elimination of some Pagedale ordinances and changes in municipal court practices.
---