Another white people wake up call. What is he, like the 3rd white guy shot by police in as many weeks? "They thought someone was trying to break in,"
Another white people wake up call. What is he, like the 3rd white guy shot by police in as many weeks? "They thought someone was trying to break in,"
---
Another white people wake up call. What is he, like the 3rd white guy shot by police in as many weeks? Remember all the shit y'all talked about Mike Brown. And OMG, this story...
""They thought someone was trying to break in," Torres says.
O'Toole says officers in the city's first district were investigating allegations that Hammett was selling drugs and weapons at the house, which is located in the 5400 block of South Kingshighway, just south of Christy Park.
Eight members of the city SWAT team swarmed the single-story bungalow at about 11:20 a.m., forced open the door and tossed a flash bang explosive inside, O'Toole says. The acting chief says Hammett began to fire almost immediately as they entered.
At a news conference, O'Toole described as Hammett as a man with a record, who put officers' lives in danger. The acting chief hypothesized that Hammett had spotted the SWAT team through surveillance cameras mounted on the house and was lying in wait as officers approached."
"The acting chief hypothesized " there goes the police version.. This guy was at home taking care of his grandfather, not exactly the environment you wanna get into a shootout with police. Hello? Police were reckless. They are reckless. 3 children are in the hospital after police escalated a traffic stop into a police chase crashing 4 cars and a bus. Last month a 9 year old was killed in another reckless police chase at the airport. His family was returning from Disneyworld. These are the do a traffic stop or serve a warrant without putting lives at risk or killing somebody.
I hope the surveillance video was recorded and stored online and is not accessible to police.
#YouNeverKnowWhoMightBeTheNextMikeBrown
Isaiah Hammett Killed in 'Firefight' With SWAT Team in South St. Louis, Chief Says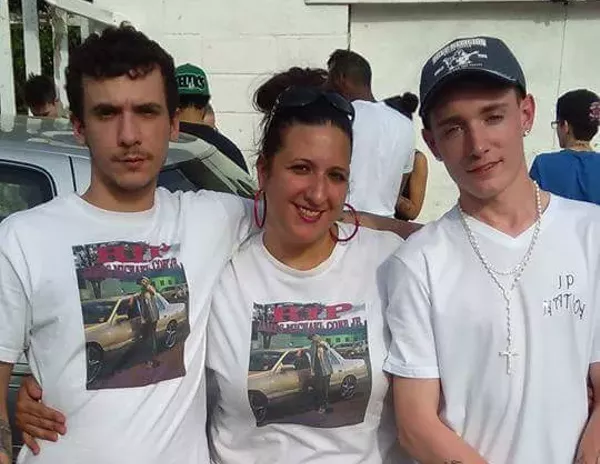 St. Louis city police officers on Wednesday stormed a south city home and killed a 21-year-old inside, authorities say. Acting police chief Lt. Colonel Lawrence...
---